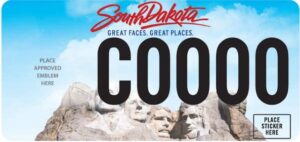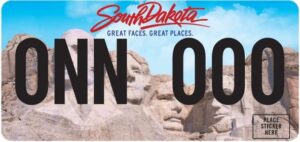 Starting January 1, 2023, the State of South Dakota will be issuing a new plate design for non-commercial and emblem plates with the titling of motor vehicles and registration renewals.
The reissue will include standard non-commercial, motorcycle, emblem, emblem motorcycle, personalized, personalized motorcycle, amateur radio, and low speed plates.
License plates will continue to be made at Pheasantland Industries located in the South Dakota State Penitentiary in Sioux Falls, S.D.
Individuals are able to renew their license plates 90 days before their expiration date but only those individuals who renew after January 1 will receive the new license plate designs.
Renewals can be completed online through the MySDCars portal at https://mysdcars.sd.gov , at any DMV Now Kiosk, in person at the applicant's county treasurer's office, or by mail through their county office (you must provide $5.00 postage for each set of license plates). There are 21 DMV Now Kiosk located across the state, find a convenient location at https://sddmvnowkiosk.com/ . Individuals who use the online system or a kiosk will have their license plates mailed directly to them.
The Fall River County & Oglala Lakota County Treasurer's Office wishes to remind those renewing online or at the DMV Now Kiosk their new plates and registration with the decals will be mailed out in the same envelope by the State of South Dakota and could take up to 10 days from the date of purchase. The envelopes used by the State have a smaller pocket in the front where you will find your registration with the decals.
The replacement cost for decals is $10.00 if you do not retrieve them out of the smaller pocket in the envelope before disposing of it.
For questions, please call the Treasurer's Office at (605) 745-5145 between 8:00 a.m. and 5:00 p.m. MST.